Muuttohaukat Oy was established in 1992 and we have 30 years of experience within the removal industry.
Our services are performed by skilled, experienced personnel, directly employed, supervised, and trained to work with materials and equipment of the trade-in a safe and workmanlike manner.
From the beginning, our goal has been to offer our customers a customer-oriented and individual moving service and a move that suits their needs. Home removals and corporate relocations are the foundation of our operations. In the future, we will offer the same individual relocation service based on a needs assessment to all our current and future new customers, all the way to an individual home relocation, for example to a hospital or town hall relocation.
Recent reviews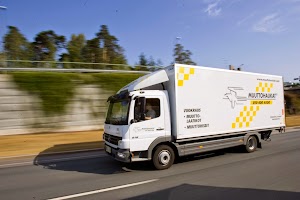 Based on 30 reviews



Ville Kortelainen
19:03 24 Jul 21
I received an answer to my request for a quote within a few hours, and my detailed questions were also answered promptly. On the day of the move itself, suitable equipment was used and the loading/unloading of goods was very efficient at both ends (long moving distance). The movers were two sharp and good hetula-throwing sälli, with whom the cooperative game worked really well. I recommend.

Onni Jokelainen
06:55 25 Jun 20
The move from Sotkamo to Riihimäki was excellently handled. Two really professional nice movers did the job just fine. Even the carrying and transfer of the grand piano went well for them. All they had to do was watch as they carried it down the first floor of the apartment building. Absolutely good service.
See All Reviews