Muuttohaukat Oy was established in 1992 and we have 30 years of experience within the removal industry.
Our services are performed by skilled, experienced personnel, directly employed, supervised, and trained to work with materials and equipment of the trade-in a safe and workmanlike manner.
From the beginning, our goal has been to offer our customers a customer-oriented and individual moving service and a move that suits their needs. Home removals and corporate relocations are the foundation of our operations. In the future, we will offer the same individual relocation service based on a needs assessment to all our current and future new customers, all the way to an individual home relocation, for example to a hospital or town hall relocation.
To request a quote, you can send us an email at muuttohaukat@muuttohaukat.com. Please include key details such as locations, apartment types and sizes.
Recent reviews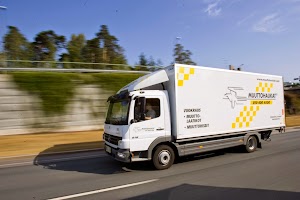 Based on 37 reviews